YOUNG OFFENDERS PILOT PROGRAM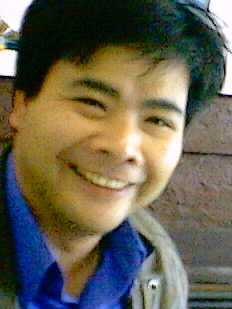 By Van Nguyen
This programme, awarded by the Department of Human Services, has been extended three times since it commenced in January 1999. The focus of this programme is to support Vietnamese, Cambodian and Laotian young people in juvenile justice orders.
Being employed as a Youth Intensive Support worker, the target group that I work with is the Indo-Chinese young offenders who form a significant segment of the Juvenile Justice Unit in Springvale. My role is to provide intensive assistance for the target group in order to support the young's person integration back into the community, and at the same time to strengthen the harmony in their families.
Fifteen young people have accessed the programme as at June 2000. Eight of fifteen young people were supported to return to study at TAFE and secondary colleges, three are currently in full-time employment and four are ready for work.
Together with the Community Development worker, we not only provide intensive assistance to young people and their families but also organise public forums and community seminars in order to raise awareness of the needs and issues of young offenders within the Indo-Chinese community. The forum provided feedback to the community about the outcomes achieved by young offenders in the programme and politicians attended to present certificates of achievement tot he young people.
In order to assist the target group to resolve problems and difficulties, rebuild their self-motivation, self-confidence but simultaneously decrease their boredom and beak the cycle of re-offence, we have also engage young people and their families to participate in a range of positive activities such as Australia Clean Up Day, Children's Moon Festival, and Lunar New Year Festival.
Evaluation from the target group and families has shown that they are satisfied with the quality of the program as they have received ongoing intensive support from the project workers as well as this programme meets their employment and education needs. Finally, we would like to express my sincere thanks to Mr. Phong Nguyen – Director of SICMAA and Mr. Bala Mudaly – Co-ordinator of Youth Health and Support Service of SCHS for their painstaking guidance. Our gratitude also expands to Mrs. Be Ha J.P – President of SICMAA and all members of the Project Reference Group for their invaluable support throughout the year. Last but not least, we hope that this programme should be ongoing basis in order to cater the needs of young offenders within the Indo-Chinese community.